What did you all do for the very first day of the new year?
We did nothing...well, almost nothing. It was nice to wake up late and just hang out with out any plans. My dad and I did most of the food prep last night, so we weren't in a rush to get to cooking, but tonights dinner was so so delicious! I'm not sure what traditions you all follow, but one of ours (probably every southern family) is to have black eyed peas and something green...like cabbage or collard greens! Our green of choice was collard greens, cooked with smoked pork bones. We started them in 2010 and they finished up in 2011. Although, not a traditional Korean New Year food, I made oxtail soup for my dad. OH, it was so good! And our meat of choice was slow cooked baby back ribs on the grill. Charlie was in charge of the chocolate cake and Katie in charge of the red velvet, dessert was yummy!
So, to begin the new year, I wanted to share some pics of the day. Nothing fancy or special, but just nice. The weather was perfect, no rain and no wind!

Acting so sweet and innocent!

Can you guess why these clothes are drying on the chair???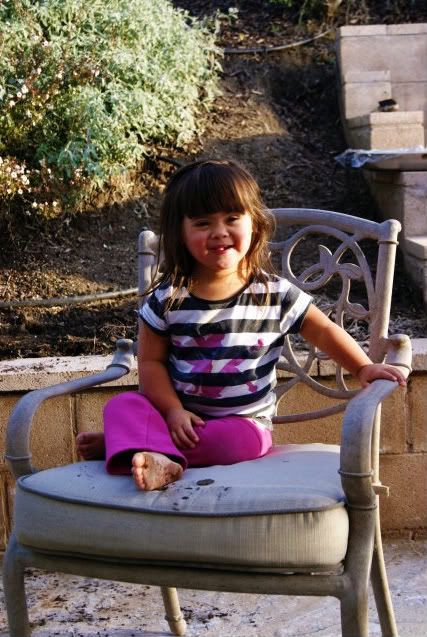 After the incident!
Charlie being cheesy...I can't get a nice pic of him anymore!
Oh, how she loves her Grandpa!
Lillian and Granpa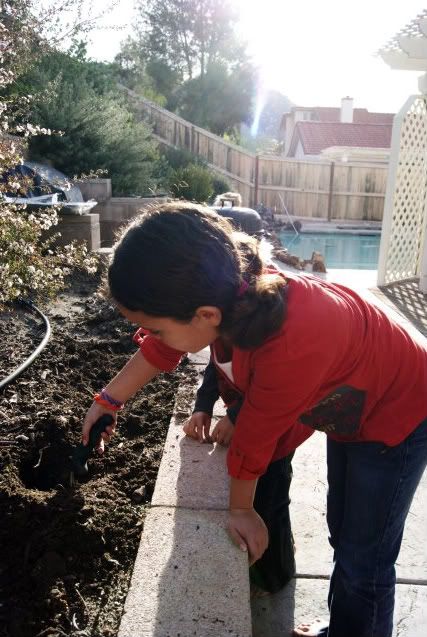 Enjoying the nice day